WE MAKE IT SIMPLE.




"Simplicity is the ultimate sophistication."


-Leonardo da Vinci-
WE MAKE IT SIMPLE.


"Simplicity is the ultimate
Sophistication."
-Leonardo da Vinci-


The unique feature of SHIBUYA Company is its in-house researching, designing, producing, and promoting of both diamond tools and diamond tool machines. This integrated in-house system has enabled the company to optimize overall improvement activities which leads to specializing in the field and meeting with clients' needs and expectations.

Since 1969, we have accumulated the know-how of cutting concrete, steel rebar, stones, and other building materials to share with our clients worldwide. Solutions that can make clients' jobs done safer, easier, faster and better.
Now SHIBUYA Diamond Core Drilling Machines and Diamond Tools are used in more than 30 countries.

We will keep updating the industry-worldwide standard.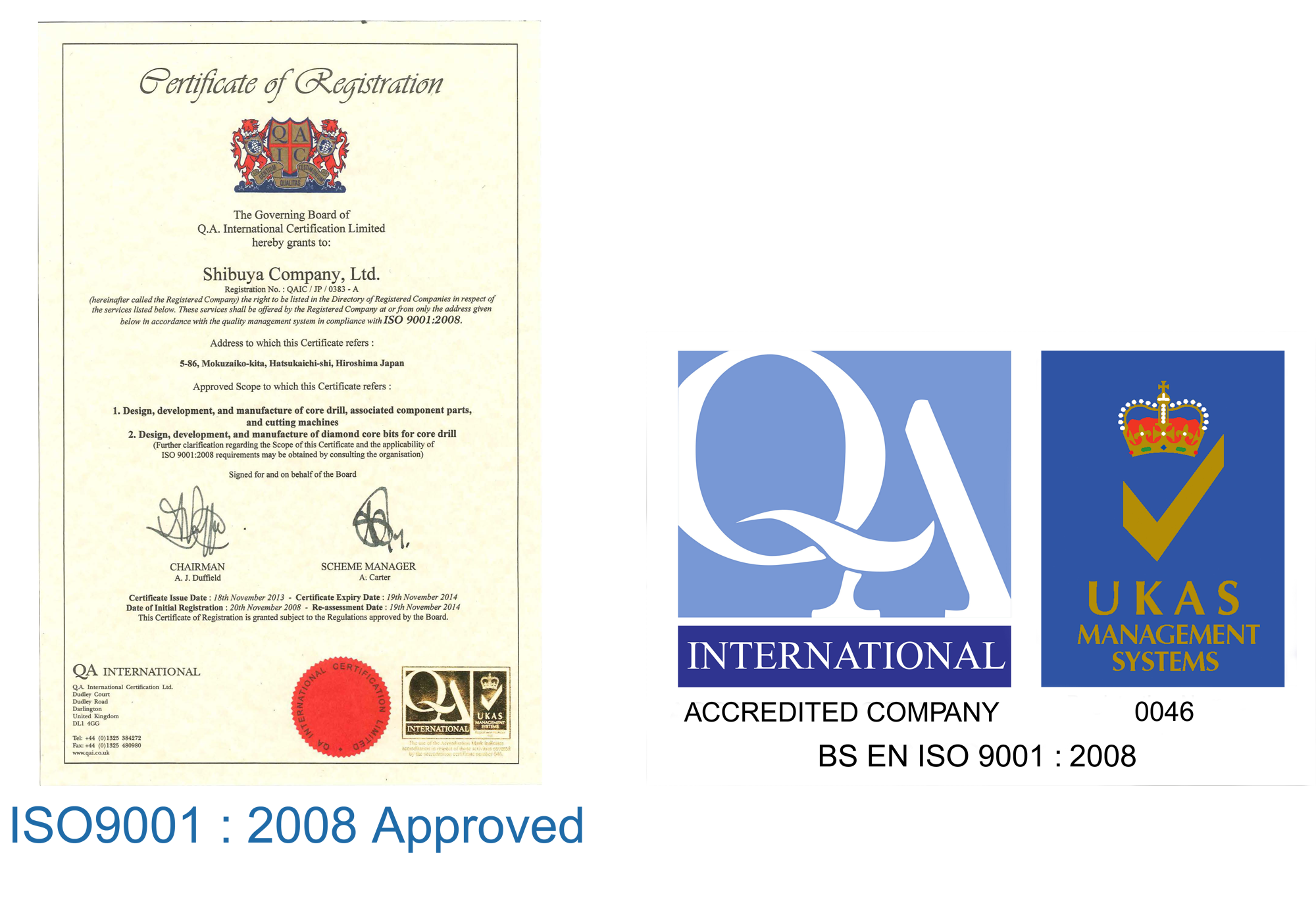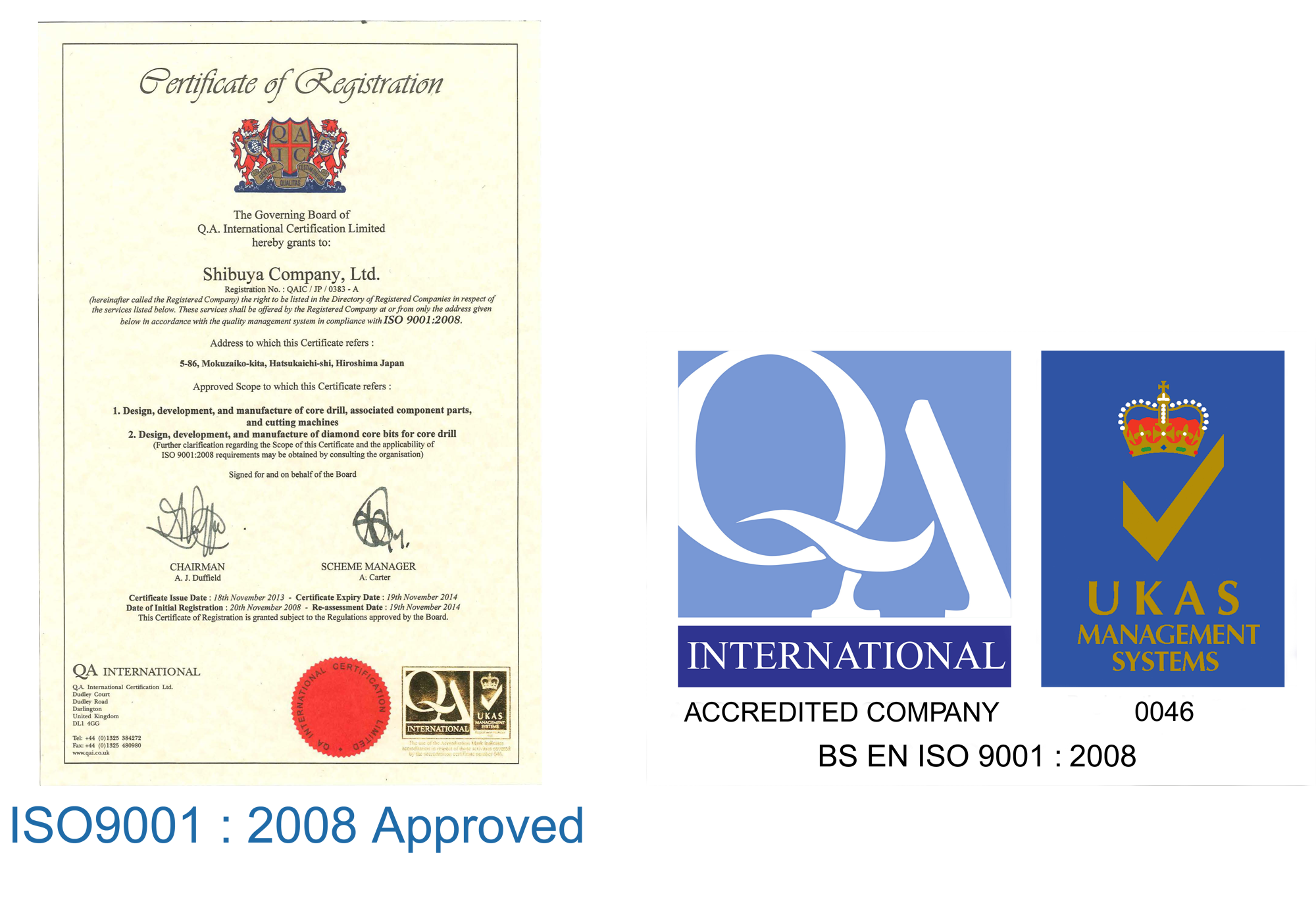 R&D TEAM:
Everything starts from an idea. Communications and discussions among our engineers make the ideas more concrete and sophisticated. From rough drawings on scratch papers, we are utilizing 3 dimensional CAD and structural analysis on computers to design and test machines and tools.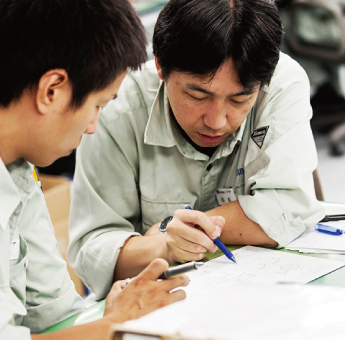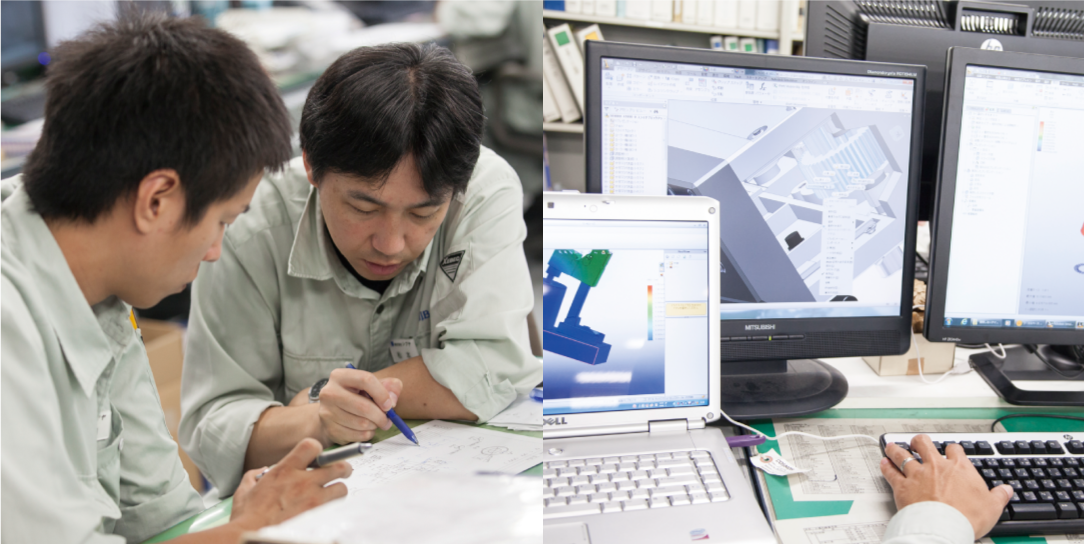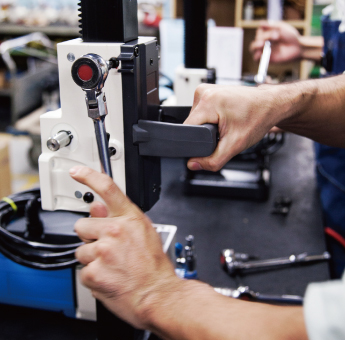 PRODUCTION TEAM:
Every Shibuya complete product is assembled by our artisans. To meet with each single client's needs, we carry through out the hand craftsmanship, rather not go for the automated mass production. Our artisans are always thinking about how to bring higher customer satisfactions of owning and using Shibuya products while making them.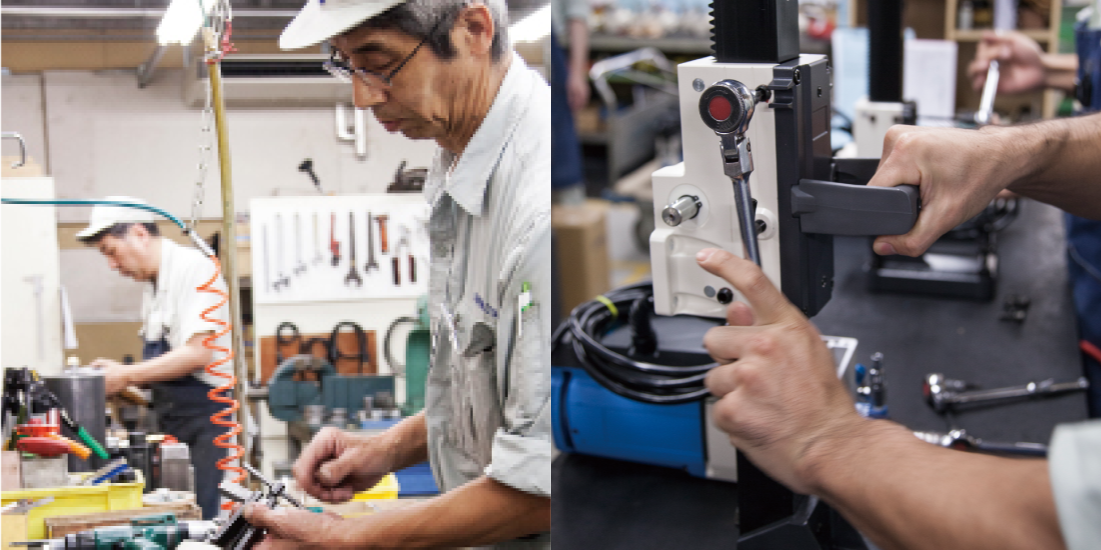 QUALITY CONTROL TEAM:
We are taking extra care about the products' quality control. The way we are doing it is just like a Japanese car manufacturer, we are adapting the same procedure of quality control. If you have someone who are using Shibuya products near by, ask them about the reliability and durability of Shibuya products. We are pretty sure that you will get a positive answer.
Each Shibuya complete product has its serial number. The serial number provides a perfect traceability. By just informing us the number we know when and who made the product, so that we can offer you a good after-sales services.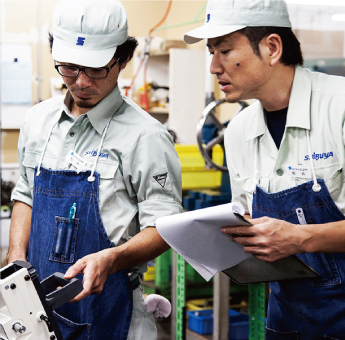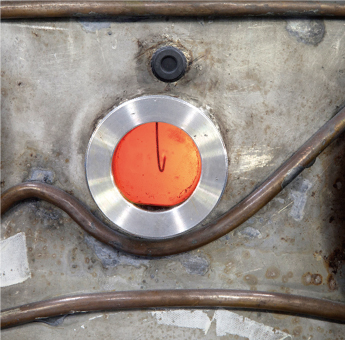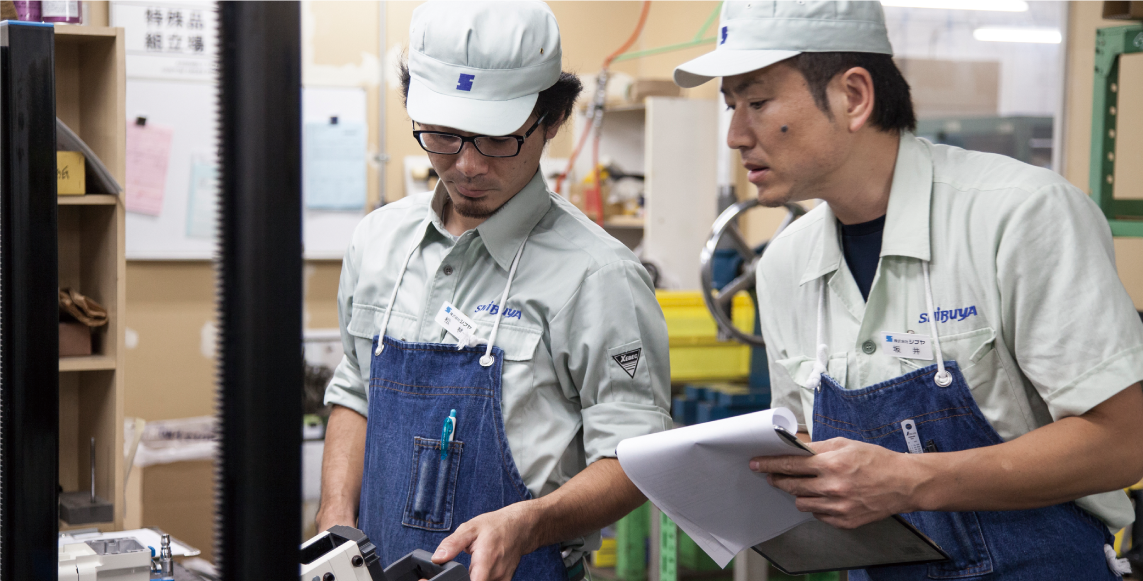 DIAMOND SEGMENT SINTERING:
OUR TOP-SECRET TECHNOLOGY
This is the only picture we can show about our process of making diamond tools. The ingredients of our diamond segment are kept in top-secret. Prices of our diamond tool may be three to four times higher than other Asian countries' products. Why do we get orders then? Because our diamond tools are very reliable for professional concrete cutters. By going through more than 40 years of trial and error making diamond segments, finally we have acquired confidence that we are one of the world top class diamond tools manufacture.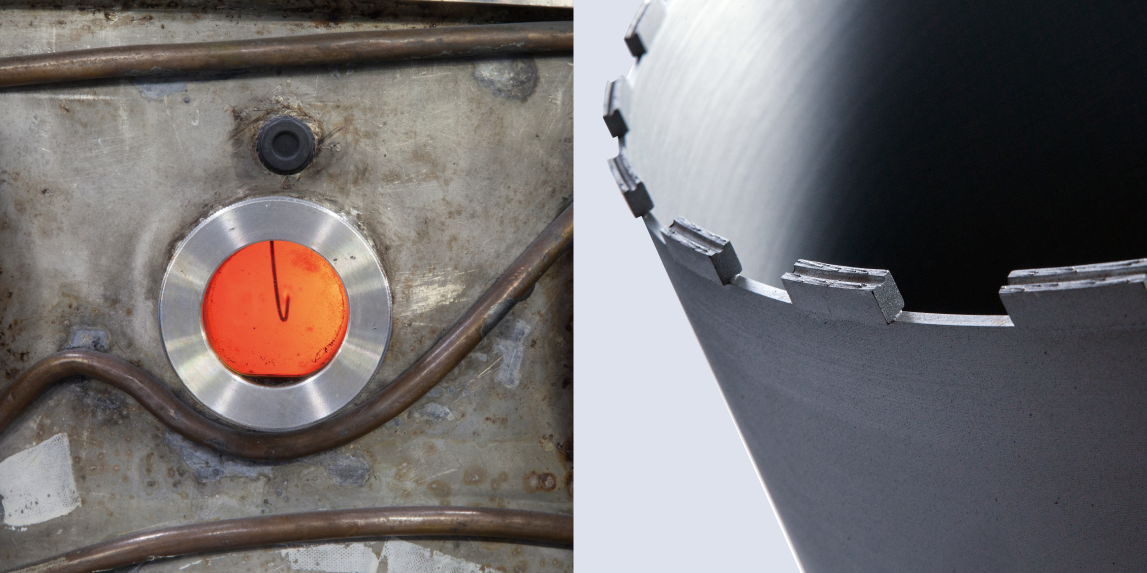 TESTING: IN THE REALITY
We do not want ending with building castles in the clouds. Testing on computers is not enough for us. We do use our machines and tools actually by ourselves to see what is the real tasks and problems of making holes on concretes in any directions.
Moreover, all our complete core drilling machines are tested by third party such as TÜV to ensure the safety of operators.
We are testing both machines and diamond tools everyday to improve the quality of both of them. This task will never be ended.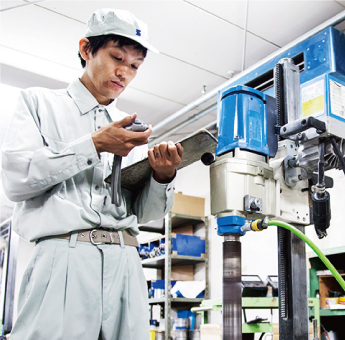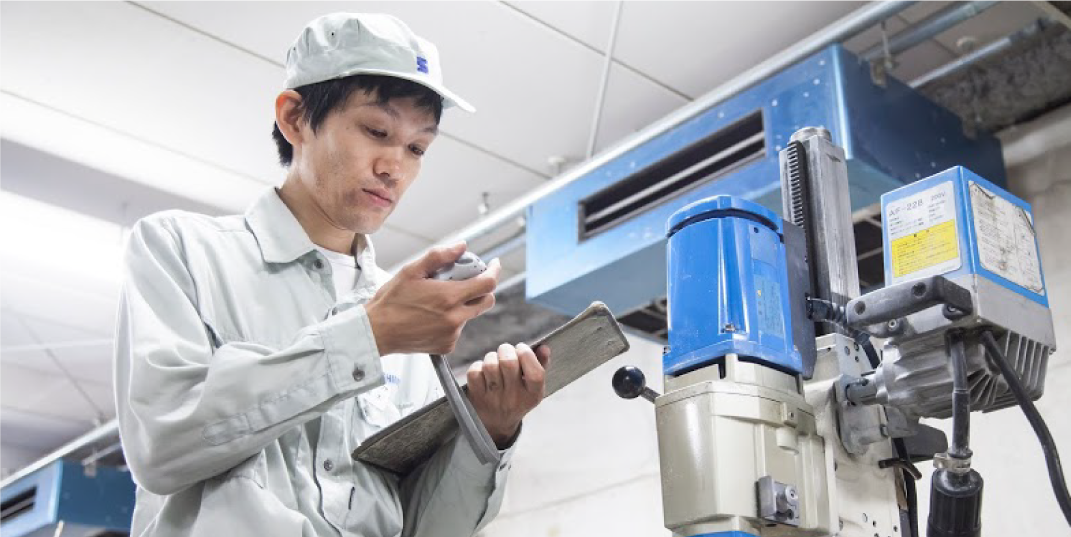 THE AMERICAN CONTINENT
・DITEQ CORPORATION
9876 PFLUMM ROAD,
LENEXA, KS 66215
U.S.A.
LOCAL TEL : (816) 246-5515
LOCAL FAX : (816) 246-1530
TOLL FREE: 866-688-1032
TOLL FREE FAX : 877-220-4777
HP :
http://www.diteq.com
E-Mail :
customerservice@diteq.com
ICELAND
・ICEHYDRO EHF
BREIDHELLA 12, HAFNARFJORDUR 221,
ICELAND
TEL : +354 840 7744
TAIWAN
・YIH SUI METALS & TOOLS CORP.
THE 1FL., NO.17, LN.143, CHENGTE RD., SEC.3,
TAIPEI, TAIWAN
TEL : 886-2-2592-2576
FAX : 886-2-2595-4675
E-Mail :
yihsui@ms37.hinet.net
U.A.E.
・DIAMOND TOOLS TRADING (FZC)
SHARJAH AIRPORT FREE ZONE
P.O.BOX 120493,
SHARJAH, U.A.E.
TEL : +97155-5186036
E-Mail :
rajeshmanghnani@hotmail.com


5-86 MOKUZAIKO-KITA, HATSUKAICHI, HIROSHIMA
738-0021 JAPAN
TEL (English/Japanese)
FAX +81 829 34 4520 (English/Japanese)
Japanese Website
Business Hours
Monday to Friday: 9 a.m. to 5 p.m.
Saturday, Sunday & Public Holidays: Closed